Whether you are a developer, builder, business owner, restaurateur or entrepreneur, Craig offers a very personal service, exclusive products and premium brands at competitive commercial trade pricing. Our commercial showroom in Tower Junction is specifically tailored to cater to all types of projects, large or small and we have highly experienced and dedicated staff that look after the tender process through to the project management during the construction and fit-out stage.
We provide all types of domestic appliances through to commercial kitchens, home theatre for the house to commercial audio systems for your bar or club and visual displays for the home to digital signage for your shop window. We only sell brands that we know and trust so contact us now and see what we can do for you and your business.
Procuring the right equipment for your business at the best possible price with the best service.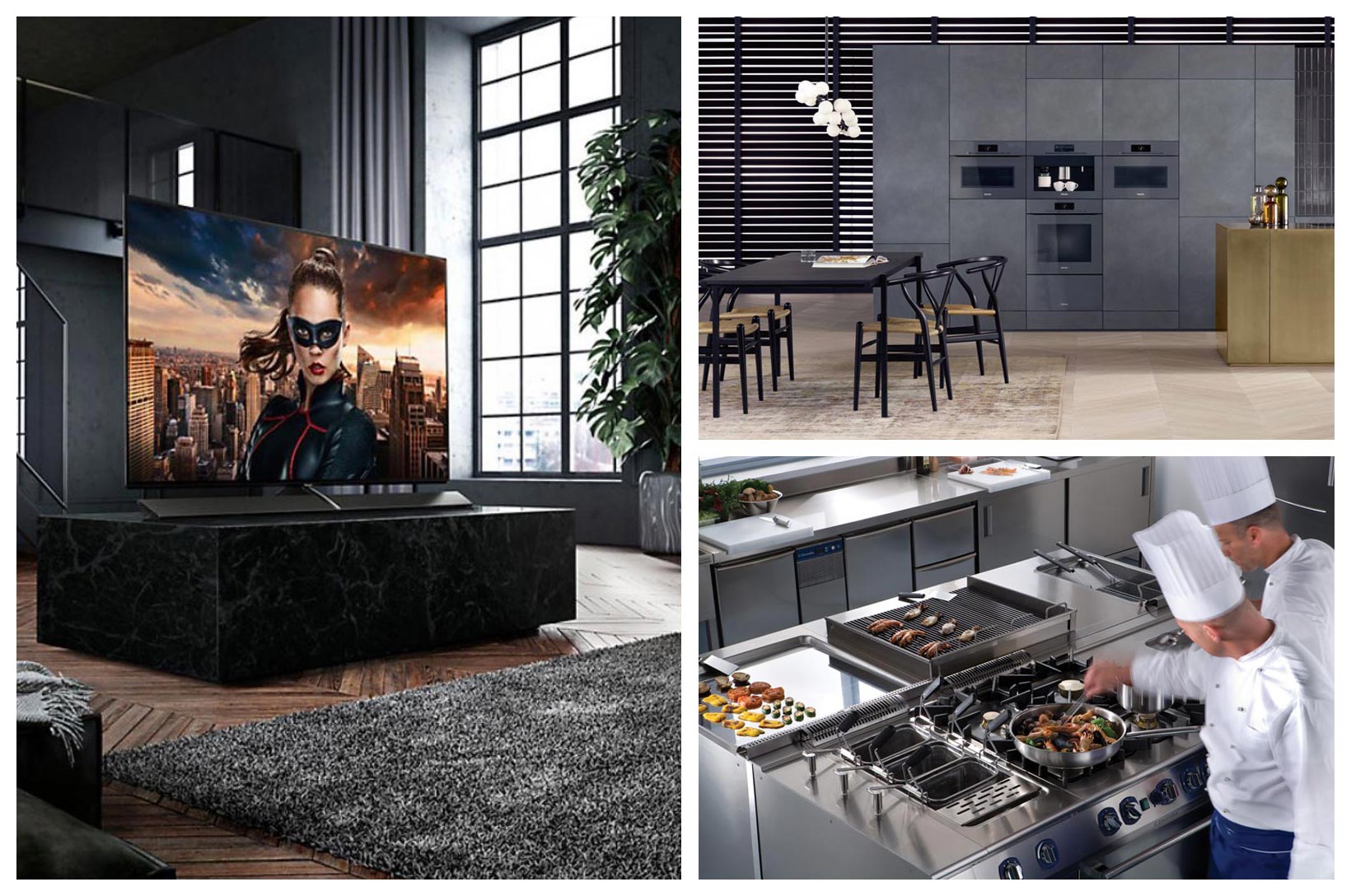 Commercial Kitchen fit-outs

Domestic kitchen appliances

Digital Signage, outdoor displays and menu boards
Craig is a solution based provider that is under contract with Harvey Norman Commercial with a showroom in Tower Junction. All purchases are made through his business under the Commercial umbrella so you can be guaranteed that you not only get quality product and very competitive pricing but also amazing back up service.
Craig services the South Island, based from Christchurch and has clients and contacts nationwide. From Designers and Architects to Property Developers, Schools, Joinery companies and Installers, Craig's client base encompasses many different channels. Craig and his team can look after you from the tender process right through the project management phase and the fit-out stage.
With a huge background in Audio/Visual solutions, digital signage and both domestic and professional cooking and heating, Craig is sure to have a solution for your business.

Best Brands
Brands that you know and trust are all that we deal in and selling a brand that we are confident in both in quality and back up service is paramount. Brand recognition is an important part of the procurement stage and an great indicator of product quality.
Best Service & Advice
We pride ourselves on honesty and transparency which is shown in the quality of service that we provide. If the product is not the right fit then we won't recommend it as we will only specify a product that we believe will fit its purpose.
Full Warranties
Everything we sell is under Harvey Norman and covered by all the normal warranties and full back up service. Warranty length is determined by the type of product and its use.
Finance Available
Finance and lease options are available on most products through latitude finance (GE money) or Flexirent. Finance can be provided for both domestic and commercial purchases and there are many terms and options available. Enquire now!